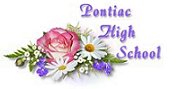 Using Avery Design Pro

by Ronnie Ugulano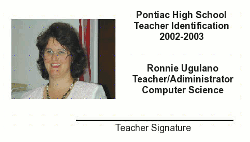 Some time ago, I walked into a computer group meeting, and I was met by an old friend, a very familiar piece of software - Avery DesignPro. This software that is specially designed to be used with Avery cardstock and labels. A stack of the software was sitting on the table as I entered, and was given to members as long as the stack lasted.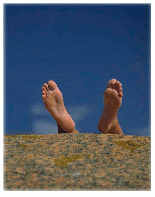 Over the years, I have used this software many, many times for a long list of printing projects. As a homeschooling parent, I've used the software to design student and teacher identification cards, bookmarks, T-shirts and certificates. As a housewife, I've created distinct address labels and business cards for each family member, get-together invitations, thank you and other occasion cards, and wish-you-were-here postcards to send to friends and family. As a soapmaker hobbyist, I make labels for the lotions, soaps, and bath salts I make for myself and others. As a computer geek, I fire up Avery DesignPro to create labels for the CDs I burn, and the occasional floppy.
So, you might say, I use Avery DesignPro a lot. Over the years, I've collected enough cardstock, artwork and cute sayings that I can whip up something for nearly every occasion that comes along. Who needs Hallmark?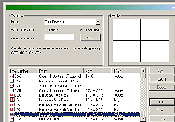 But I wouldn't be able to be so glib with the printer unless DesignPro was easy and dependable. It's one thing to cheerfully tinker with computer hardware or software-gone-wrong for fun. It's another thing to need a really nice card to go with a baby shower gift at the last minute, only to find that the software doesn't do what you need it to do - yesterday.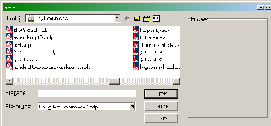 Once you learn your way around DesignPro's simple interface, it's no trouble at all to whip up what you need, when you need it. When you open the program, you have the option of making something new, or opening a project you have previously used. If you are creating a new project, the tools for placing text and pictures is easy and intuitive. You can choose whether to make many copies of one design, or unique designs for each item. Fonts can be scaled as small as 8 or as large as 72, and graphics can be sized up or down to the size of the cardstock, or limit of the resolution of the graphic. There are even options for text direction, serial numbers and UPC codes - all push-button easy, using similar conventions as you'd find in Microsoft Word, only with much more in the way of options and flexibility for this specific series of jobs.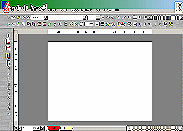 Oh, and did I mention that it's free? Yep, some Avery labels come with a disk enclosed (see specially marked packages) or, you can download the software from Avery's website. If you choose to download, I recommend that you select the stand-alone version, the one that does not integrate into Microsoft Word. It's leaner, cleaner and less clunky.