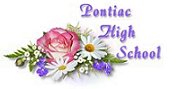 "It takes time, preparation and commitment to be a successful homeschooler, but they could be the best years of your life."
I started homeschooling my son around 1990 for preK/K, when sending him to public school didn't seem to be such a good idea to me. While I have been one of Jehovah's Witnesses for over 20 years, my religious beliefs had only a small influence on my choice. In fact, I was the first among my Witness friends to make the choice to homeschool at the time, making me the "oddball" of the group. However, armed with "only" a high school education, I decided to give it a try, and found that not only did homeschooling give my son an opportunity for a good education, but it enabled me to "homeschool" myself as well. In the past few years, I've pursued my interest in sewing, cooking, computers, and believe it or not, earthworms and praying mantises. So, instead of feeling cooped up because I needed to be home with my son, I've appreciated the opportunity it has given me to do the things I've always wanted.
Homeschooling is certainly not for everyone. It is not an instant, easy answer to what is happening in the public schools. It takes time, preparation and commitment to be successful. For this reason, if you are also one of Jehovah's Witnesses and are considering homeschooling, you will want to read the articles from your Theocratic library that discuss the subject. Here are a few:
g95 12/22 "The Quest For a Good Education"
g93 4/8 "Home Schooling-Is It For You?"
So, if after careful consideration, you think homeschooling might work for you, go ahead and give it a try. They could very well be the best years of your life.