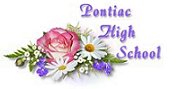 Educational Resources
Elementary School
Printable Preschool Activities - Preschool activities, coloring, learning games, maze games, connect the dots sheets, arcade games
Free Printable Coloring Pages - Lots of free Printable Coloring pages of every kind. Also, interestingly, practice activities for addressing envelopes, making telephone calls, and, believe it or not, writing checks!
All About Coloring - Coloring Book pages, business people, community workers, animals, fantasy, flowers, trees, weather.
Printables and Resources for Homeschooling and Classrooms - Donna Young has a very nice set of forms for homeschooling in both pdf and rtf formats. Calendars, attendance records, lesson plan forms and even help in planning. Some of the nicest form sets out there.
Scope and Sequence Resource - When you want to know where most children in a particular grade level should be, you want a Scope and Sequence, or a Typical Course of Study. World Book Encyclopedias is one of the best known.
Free Whole Number Arithmetic Worksheets - Free Worksheets and solution pages, generated by math software programs that can be purchased at this site as well.
Maps That Teach - Online world maps, map puzzles and games. A fun way to teach geography.
Math Quiz - Create your own math quizzes, Addition, Subtraction, Multiplication and Division. Easy to use.
Intermediate School
Ancient Civilizatons - Unit Studies and lesson plans for Ancient History, World History, American History and topics related to Social Studies.
Blank Outline State Maps - Printable outline maps of the 50 US states.
20th Century Achievers - People that have influenced the course of history in business, science, sports, the arts, and government.
Insect Studies - An Entomological database of bugs - beetles, grasshoppers, mantids, you name it. Nice pictures and descriptions.
Clickable Atlas - World Atlas clicks to show continents.
Full Color Maps - Full color physical maps, political maps as well as key facts and statistics on countries of the world.
Outline/Greyscale Maps - Printable physical and political maps of the world.
Ancient World Mapping Center - Free and freely available maps for educational use.
Africam - Live camera streaming of African wildlife.
High School
Free-Ed - Free courses of study in a wide range of subjects such as GED preparation, Health Care, Business, Electronics and Science.
Zona Land - Education in physics, the mathematical sciences, to mathematics in general.
Physics Applets - Physics concepts explained and demostrated by use of applets.
Study of Cellular Life - An interactive exploration of animal, vegetable, bacterial and viral cells. Watch animations of cell multiplication.
Elements of Style By William Strunk, Jr. - The principal requirements of plain English style and concentrates attention on the rules of usage and principles of composition most commonly violated. Online text.
High School Ace - Web guide to free quality educational resources for teens.
Homeschooling Friends
A to Z Home's Cool - Ann Zeise's homeschooling resources
Articles
What About the Prom? - This article discusses the validity (or lack thereof) of avoiding homeschooling simply because the student may not have The Prom experience.
The Link - A FREE homeschooling newspaper that is also published online
Responding to A Visit from Children's Protective Services - Steps to take if you have had CPS call on you. Rule#1: Make sure they have a warrant!
When Child Protective Services Calls - What do do if CPS knocks on your door
School is Dead, Learn in Freedom - Resources for bypassing the school system
Why Nerds Are Unpopular - A very insightful article on the hierarchy of popularity in public schools and its cause
Yesterday's Child - Is your child like 'Yesterday's Child'?
About Jehovah's Witnesses
jw.org - The Official website of Jehovah's Witnesses. Learn about the Bible, download Bible study materials in many languages, including ASL. Jehovah's Witnesses in the news. Authorized Site of the Office of Public Information of Jehovah's Witnesses. Accept no substitutes.
JW Library App - For Apple, Android, and Windows 8