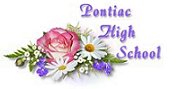 Private Schools,
Charter Schools and
Independent Study Programs

Build Your Own
Your Name
Your Address
Your Phone Number
Nope, "Build Your Own" is not the name of a school, but a suggestion that instead of choosing a packaged curriculum either through the public schools or a private company, you establish a school of your own, and it's first on the list, because it is a very valid option that often gets overlooked. Establishing a private school in CA is not difficult, and instructions on how to get started with that can be found in the second half of the article Homeschooling California Style.
American School
Phone: (708) 418-2800 (9AM to 3 PM) or 1-800-531-9268 (24 hours)
2200 East 170th Street
Lansing, IL 60438
http://www.americanschoolofcorr.com/
Students may enroll at any time during the year.The tuition for a full four-year high school program (16 units of credit), which includes textbooks and study guides, is only $1189. The tuition for one year (4 units) is only $589. Convenient monthly payment plans are available with no interest charged. Homeschoolers may establish up to 8 units of credit by successfully passing (with a grade of 75% or better) comprehensive examinations provided by the American School. There is a non-refundable fee of $25 for each comprehensive examination.
Antelope View Charter School
3243 Center Court Lane
Antelope, CA 95843
Phone: (916) 339-4690
Fax: (916) 339-4693
rsimas@centerusd.k12.ca.us
http://www.antelopeview.org/
Offers access to students in the Sacramento Valley. Teacher Consultant advises parents as primary educators. Offers Science, math and computer labs and tutoring. Offers individualized learning programs, Speech, Special Education, ESL assistance, and connections to various local community colleges. Antelope View is a year round school.
Arbor Academy
P.O. Box 3381
Thousand Oaks, California 91359
818-880-6029
arborstaff@arboracademy.com
http://www.arboracademy.com/ArborHome.htm
Arbor Academy offers distance learning Independent Study Program for families seeking to educate their children K-12 at home. They offer the opportunity to use any of the best known home education styles such as Charlotte Mason, Eclectic, Montessori, Thomas Jefferson, Traditional, Unit Studies, Waldorf and Unschooling. They also offer Teacher Support Services. Nationwide availability. In CA, they operate as a private school.
BayShore School
P.O. Box 13038
Long Beach, CA 90803
(562) 434-3940
BayShorEdu@gmail.com
http://www.bayshoreeducational.com/BayShoreSchool.html
A Private School Independent Study Program for Grades 1-12. Offers maintenance of student cumulative file, guidance counseling High School Diploma upon completion of curriculum. BayShore does not provide a particular curriculum, but handles all administrative interactions with school officials such as requesting records from previous schools', veryfying enrollment, etc. While there is no program for those who need detailed lesson plans or daily supervision, BayShore School assists families to meet the individual needs of each child. Student/family must reside in LA, OC, San Diego, San Bernardino, Riverside, Kern, Ventura & Santa Barbara). BayShore School will not be enrolling new students from outside of this area. Family must have access to and use email. Annual Tuition Fee in the $200 range. BayShore School does not require standardized testing of its students
Beach High School
Phone: (831) 462-5867
Fax: (831) 464-3849
beachhi@cruzio.com
http://members.cruzio.com/~beachhi
If your student has pursued an untraditional or unschooling education, and s/he needs a way to document that education in order to attend college, technical school, or generally get on with his/her life, Wes Beach may be able to help. Wes has graduated more than 800 students and is well qualified to offer advice on how to navigate the enrollment requirements of various universities. In addition, Wes is the Teen Advisor for HSC, a California homeschooling orgainzation. The total fee for short-term enrollment and graduation is $285 ($295 if documents are to be mailed). Fees for long-term enrollment are variable depending on the student's endeavors and the services provided.
Bear Hollow School
Phone: (650) 856-6463
info@bearhollowschool.org
http://bearhollowschool.org
Bear Hollow School is a private, secular Independent Study Program for homeschoolers in California. Their services include documentation to comply with CA law, while advising on curriculum choice and general homeschooling cheerleading.
Boulder Creek Homeschool
400 Lomond Street
Boulder Creek, CA 95006
(831) 338-9113
debbie.sanders@slv.k12.ca.us
http://www.slv.k12.ca.us/charter/title_3/bce.homeschool.htm
This program is designed for parents who want to homeschool their children with the help of a classroom teacher and school resources. Children are schooled at home 3-4 days a week and have multi-graded, optional classroom experiences 1-2 days a week.
Branford Grove School
P.O. Box 341172
Arleta, CA 91334
(818) 890-0350
(818) 890-6440 (Fax)
Phone hours are from 10 am. to 12 pm. PST.
http://www.branfordgrove.com/
branfordgrove@aol.com
Branford Grove School is a private school in the state of California. They provide online families with the opportunity to participate in an independent study program which allows the student to obtain a "living education", which means that Parents are free to make their own choices by utilizing their local library, the Internet, local bookstores or Branford Grove's online bookstore. Accredited diploma. (Accredited by NALSAS (National Association for the Legal Support of Alternative Schools). Member of NCACS (The National Coalition of Alternative Community Schools). $275.00 per family for first year enrollment, $310 for high school students.
Calvert
10713 Gilroy Road Suite B
Hunt Valley, MD 21031
Phone: (888) 487-4652
(410) 785-3400
http://www.calvertschool.org/
inquiry@calvertservices.org
Central Valley Home School
Janet Adams, Director
(559) 897-6740
fax: (559) 879-6872
1776 6th Avenue Drive, Kingsburg, CA 93631
http://www.kingsburg-elem.k12.ca.us/homeschool/
spowers@kingsburg-elem.k12.ca.us
Central Valley Home School is a kindergarten through eighth grade school in the Kingsburg Elementary Charter School District. Support from credentialed teachers, curriculum and school supplied at no cost, no large commitment of time for meetings. They serve students K-8th grades, all ability levels.
Chawanakee Academy
46655 Road 200 (Physical Address)
O'Neals CA 93645
PO Box 210 (Mailing Address)
O'Neals CA
Diane Jacksonn director
chawanakee@k12.ca.us
PO Box 1900
Coarsegold, CA 93614
(559) 868-4200
Fax: 868-4222
chawanakee@k12.ca.us
http://tinyurl.com/66t2lw
Chawanakee Academy is a K-12 public school that is part of the Chawanakee Unified School District, serving students residing in Fresno and Madera and adjacent counties. They offer 3 different programs, some with more "independent" in the "study" than others. The program offers a variety of textbooks, kits, and other materials. Support services include audio-visuals, computer labs, music, library access, tutoring classes. What students study will be determined by district course outlines.
Choice 2000 Charter School
11 South D Street
Perris, CA 92570
(951) 940-5700
Fax: (951) 940-5706
http://www.choice2000.org/
webmaster@choice2000.org
An online distance learning charter school funded by public school system. All classes are held in real-time from your computer at home and take place throughout the day with different periods in the same way as a traditional high school. Thus, it is not a self-paced learning environment. Choice 2000 is available to students in five Southern California counties: Riverside, San Bernardino, San Diego, Imperial and Orange.
The Classical Academy
2950 South Bear Valley Parkway. Escondido, CA 92025 760-546-0101
Fax 760-739-8289
info@classicalacademy.com
http://www.classicalacademy.com
Classical Academy Escondido offers parents educational choices for their children. They may choose one of three tracks - A, B, or C. All tracks involve independent study and partnering with parents, however. Tracks A and B involve regular full-day optional workshops twice a week, while Track C students school at home five days a week.
Clonlara Home Based Education Program
1289 Jewett St.
Ann Arbor MI 48104
(734) 769-4511
Fax: (734) 769-9629 http://www.clonlara.org
http://www.clonlara.org/contact_us
Clonlara's program allows a student to gain the requisite knowledge in his or her own way while earning credit from a recognized, accredited school. Its infrastructure for home educating families includes advice, record keeping, review, mentoring and official school transcripts documenting independent student work.
The Coastal Academy
4183 Avenida de la Plaza
Oceanside, CA 92054
(760) 631-4020
info@classicalacademy.com
http://www.classicalacademy.com/coastal/
K-8th grades. Paid for through Public school funds. Partnered with The Classical Academy.
Community Home Education Program (CHEP)
2910 Redhill Ave. Costa Mesa, CA 92626
Tel (714) 327-1000
Fax (714) 327-1030
http://chep.ocde.us
An alternative public education for families who choose to home school their children, paid for out of public school funds. Guidance, support, and assistance from credentialed teachers. Has a computer lab utilizing the latest enrichment and motivational software and staffed by trained personnel. Under the supervision of the Orange County Department of Education, serving Orange County and adjacent counties.
Connecting Waters Charter School
12420 Bentley Street
Waterford, CA 95386
toll free: (800) 808-9895
fax: (209) 874-9531
Sherri Nelson
http://www.connectingwaters.org/
Funded through public schools.
Community Options for Resources in Education (CORE)
848 Gold Flat Rd., Suite 3
Nevada City, CA 95959
Phone: (530) 478-9458
Toll free: (866) 267-3822
Fax: (530) 478-9629
jjablecki@coretca.org
http://www.coretca.org/
C.O.R.E. is a Personalized Learning California Charter School school funded by the public school system, offering an Independent Study Program to homeschoolers. Serving Butte, Placer, Nevada, Yuba & Sutter Counties.
Crescent View Charter High School
3502 N. Blackstone Ave Ste. 151 (in Manchester Center)
(559) 222-8439
Fax: 559-222-8430
http://www.cvchs.org/
This school offers an Independent Study program that targets students that are under 20, that have adult responsibilities and scheduling conflicts that prevent them from attending traditional school. One hour per week attendance requirement. Funded through the public schools. Fresno County Only.
Delta Charter High
31400 S. Koster Rd.
Tracy, CA 95304
(209)830-6363
Fax: (209)830-9707
http://www.deltahigh.com/
admin@deltahigh.com
Most of the coursework is done through a computer program called NovaNet. At a monthly meeting, you have the option to select what classes you wish to take, with the exception of mandatory courses, which will be presented to you automatically.
Dehesa Charter School
1441 Montiel Rd., Suite 143
Escondido, CA 92026
(877) 300-8299
(760) 743-7880
Fax(760) 743-7919
http://www.dehesacharterschool.org/
Dehesa Charter School, a K-12 public school, is a personalized learning program serving home schooling families in San Diego, Riverside, and Orange Counties. The school has offices/learning centers in Escondido, Hemet, Wildomar, Riverside & San Diego. Dehesa offers various enrichment classes for those parents and students who would like the additional assistance in our personalized educational approach.
Desert Sands Charter High School
PALMDALE CAMPUS
3030 East Palmdale Boulevard, Suite G
Palmdale, California 93550
(661) 272-0044
(661) 272-0541 fax
rberry@dschs.org
http://www.dschs.org


LANCASTER CAMPUS
701 West Avenue K, Suite 126
Lancaster, California 93534
(661) 942-3357
(661) 940-4427 fax
This program is specifically intended for those who left school for any reason before graduating, offering an independent study format. Desert Sands operates on a year-round schedule. Students may begin at any time. DSCHS offers a safe learning environment for students and invites parents of students to sit in on the registration and the orientation session. Weekly visits with teachers. Schools are located in the community on a bus line for easy access.
Eagles Peak Charter School
Granted by Julian HSD
District Contact: Larry Cornellison
P.O. Box 417
Julian, CA 92036
(866) 806-3200
(760) 631-5816 (Fax)
http://www.time4learning.com/eagles-peak-charter-school.shtml
Contact Form
Currently serving students in Orange, Imperial, Riverside and San Diego Counties. Paid for out of public school funds.
Excellence in Education
EIE Academy
2640 S. Myrtle Ave.
Monrovia, CA 91016
http://www.eieacademy.com/
eieacademy@aol.com
(626) 821-0025
Fax: (626) 821-0216 An Independent Study Program based in Monrovia, CA designed to take the hassle out of homeschooling. accommodate any homeschool style from unschooling to pure textbook. EIE is also designed to minimize the amount of required paperwork. EIE is directed by Carolyn Forte, a credentialed teacher with twelve years of homeschooling experience, and her husband Martin who has had many years in teaching and counseling.
Families of Alameda for Multi-Cultural/Multi-Lingual Education (FAME)
FAME Administrative Offices
39899 Balentine Drive, Suite 335
Newark, CA 94560
(510) 687-9111 (phone)
(510) 687-9594 (fax)
FameInfo@famecharter.org
http://www.famecharter.org/
FAME is a not-for-profit California public charter school providing a free public school education to students in Alameda County and the six contiguous counties surrounding it (Contra Costa, San Joaquin, Stanislaus, Santa Clara, San Mateo and San Francisco). FAME Public Charter School was founded on the belief that students, parents, and communities deserve educational alternatives and choice.
Forest Charter School
224 Church Street,
Nevada City, Ca. 95945
(530)-265-4823
Fax (530)-265-5037
http://www.forestcharter.com/
nnobles@forestcharter.com
FCS is A Personalized Learning California Charter School accredited by the Western Association of Schools and Colleges (WASC) serving Nevada, Placer, Sierra and Yuba Counties. The FCS program will provide students and their families with educational options and an assigned California Credentialed Education Specialist.Parents who enroll their student's in FCS accept primary responsibility for their students education.
Golden Valley Charter School
Director: Terri S. Adams
2421 Portola Rd., Suite C
Ventura CA 93003
(805) 642-3435
http://www.goldenvcs.org/
gvcsterri@sbcglobal.net Golden Valley is a public, non-classroom based program, focused on personalized learning for students in grades K-12. Serving students in grades K-12 who reside in Ventura, Kern, and Los Angeles counties, offering an educational model that is tailored to the needs of each individual student.
Gorman Learning Center
49847 Gorman School Road
Gorman, CA 93243
Phone: (661) 338-9691
http://www.gormanlc.org/
nlong@gormanlc.com
Gorman Learning Center is a public charter school authorized by the California State Board of Education for distance learning. This school is publicly funded and fully credentialed to confer high school diplomas by the State of California and the Gorman School District. Serving Kern, Los Angeles, San Bernardino, & Ventura Counties.
Hallmark Charter School
2445 9th St.
Sanger CA 93657
(559) 524-7170
http://hallmark.sanger.k12.ca.us/home page
Hallmark Charter School is a school established to provide students and parents with more choices in the types of educational opportunities and programs that are available within the public school system.
Enrollment in Hallmark Charter School (where the student is instructed by the parent in the home, under the guidance of a certificated teacher) is an alternative to enrollment in traditional public school.
Hart-Ransom Charter School
3920 Shoemake Ave
Modesto, CA 95358
(209) 523-0401
Director: Sherry Smith
http://www.hart-ransomcharter.com/
ssmith@Hartransom.org
A home-based public school where our students learn within their homes and are taught by their parents. Located in Modesto, California. Serving Stanislaus County area or an adjacent counties: Alameda, Calaveras, Mariposa, , Merced, San Joaquin, Santa Clara, Tuolumne. Hart-Ransom Charter School is currently serving the K-8 grade levels.
Julian Charter School
PO Box 2470
Julian, CA 92036
(866) 853-0003
Fax: (760) 765-3849
http://www.juliancharterschool.org/
Julian Charter School is a public charter school authorized by the California State Board of Education for distance learning. Serving Imperial, Orange, Riverside, & San Diego Counties. Individualized student lesson plans, instruction by credentialed teachers, parental choice, focused on technology and learning through computers, significant Internet-based unique instructional content. Funded through the public school system.
Keystone High School
Phone:(800) 255-4937 or (570) 784-5220
FAX:(570) 784-2129
School House Station
420 W. 5th St.
Bloomsburg, PA 17815-1564
Keystone National High School is an accredited high school that allows students to get a diploma at home. It is independent study based, but I understand that they will be also teaching via online as well, very soon.
http://www.keystonehighschool.com/
info@keystonehighschool.com
Mattole Valley Charter School
210 Lindley Rd.
Petrolia, Ca 95558
(707) 629-3634
Fax (707) 629-3649
brian@mattolevalley.com
http://www.mattolevalley.com/
MVCS serves students seeking a non traditional educational setting, students and families desiring a more flexible school schedule, students who are ore successful in small learning environments, and students who have been identified as having special educational needs, perhaps because they are highly gifted, have learning disabilities, emotional challenges or are academically low achieving. Paid for out of public school funds.
Mountain Oaks School
(209) 754-0532, ext. 258
http://www.mountainoaks.org/
shamilton@ccoe.k12.ca.us
Credentialed mentor teachers supportive of home schooling. A resource center has been established for children and parents to find books, videos, and other materials, to learn about and use computers, to network with other families, and to attend workshops.
North Atlantic Regional Schools
Lewiston, Maine 04240
207-753-1522
http://www.narsdiploma.com/
Contact Form
25 Adams Avenue
Grants official high school credit for homeschool work. NOT a "cover" school, NOT a correspondence school. Recognized by the State Department of Education as a private school with authority to provide educational services and to grant diplomas. Support, encourage and provide resources to families wanting to teach their children at home. Maine residency is not required. NARS works with homeschoolers, private schoolers, and public schoolers in at least 34 different states, so far. It is NARS policy to have each student in full compliance with their state's laws. And, since programs are custom-designed for each student, each program can include all the elements to comply with your state's law.
Oakmeadow
Putney, VT 05346
802-251-7250
http://www.oakmeadow.com
info@oakmeadow.com
PO Box 740
Offers complete curriculum, diploma. Offers Independent Study credits to add to curriculum.
Pearblossom Private School Inc.
P.O. Box 847
Pearblossom, CA 93553
Phone: (800) 309-3569
24-hr. Fax: (661) 944-4483
Email: pearblossominc@aol.com
http://www.pearblossomschool.com/
Complete packaged, accredited K-12 curriculum. Pearblossom Private School, Inc. is listed in the California Private School Directory, identification no. 19-64246-7069792. Provision for one on one homework "tech support", called R-Force, allows parents or students to get help on class assignments. Students that have a computer are provided with Windows 95/98 software that has master end-of-chapter and electives. User-friendly software allows the student to send the answers to completed tests via E-mail. JW Friendly.
Pacific View Charter School
3660 Ocean Ranch Boulevard
Oceanside, CA. 92506
Phone 760.757.0161
Oceanside, California
Contact: Anne W. Robinson
Ph:760-757-0161
pacificview@home.com
http://pacificview.org
The school offers K-12 Home Education/Independent Study. Its staff consists of a Director, a Dean of Students, a high school counselor, a secretary/accountant, 7 credentialed teachers, and an on site college tutor. They are also in the process of building our distance learning program so that students can take classes on-line. Paid for thru public school funds.
Pacific View serves a huge number of counties! Check it out: Alpine, Bonita, Bonsall, Borrego Springs, Campo, Camp Pendelton, Cardiff-by-the-Sea, Carlsbad, Chula Vista, Coronado, Del Mar, Dulzura, El Cajon, Encinitas, Escondido, Fallbrook, Imperial Beach, Jacumba, Jamul, Julian, La Jolla, La Mesa, Lakeside, Lemon Grove, MCAS Miramar, Mt. Palomar, National City, Ocean Beach, Oceanside, Pacific Beach, Pala, Pine Valley, Potrero, Ramona, Rancho Bernardo, Rancho Santa Fe, San Diego, San Marcos, Santa Ysabel, Santee, San Ysidro, Solana Beach, Spring Valley, Valley Center, Vista, Warner Springs, Anaheim, Fountain Valley, La Habra, San Juan Capistrano, Aliso Viejo, Fullerton, La Palma, Santa Ana, Brea, Garden Grove, Los Alamitos, Seal Beach, Cypress, Huntington Beach, Midway City, Stanton, Capistrano Beach, Irvine, Mission Viejo, Sunset Beach, Buena Park, Ladera Ranch, Monarch Beach, Talega, Corona Del Mar, Laguna Beach, Newport Beach, Trabucco Canyon, Costa Mesa, Laguna Hills, Orange, Tustin, Coto De Caza, Laguna Niguel, Placentia, Villa Park, Dana Point, Laguna Woods, Rancho Santa Margarita, Westminster, Foothill Ranch, Lake Forest, San Clemente, Yorba Linda, Banning, Beaumont, Blythe, Cabazon, Calimesa, Canyon Lake, Cathedral City, Coachella, Corona, Desert Hot Springs, Hemet, Homeland, Idyllwild-Pine Cove, Indian Wells, Indio, La Quinta, Lake Elsinore, March AFB, Mecca, Mira Loma, Moreno Valley, Murrieta, Norco, Nuevo, Palm Desert, Perris, Rancho Mirage, Riverside, Rubidoux, San Jacinto, Sun City, Temecula, Thousand Palms, Valle Vista, Wildoma, Winchester
Pathways Charter School
Address: 607 Bobelaine Drive, California 95405
Telephone: 707-573-6117
Toll Free: 800-622-9403
Fax: 707-573-6122
http://www.pathwayscharter.org/
silvia.sanchez@pathwayscharter.org
Penn Foster
P.O. Box 1900
Scranton, PA 18501
Phone: (800) 275-4410
Contact Form
http://www.pennfoster.edu/
A nation-wide high school diploma program.
Robinson Curriculum
1-517-546-8780
http://www.robinsoncurriculum.com
phscustsvc@aol.com
RC Internet
3321 Sesame Dr.
Howell, MI 48843
22 CDs for K-12+ grades w/additional material, for about $200. This is just materials, it is not a correspondence course that primarily consist of classic children's books written by authors like G. A. Henty, and include stories such as Aesop's Fables, and other stories, such as are offered by The Baldwin Project. At one time, the actual booklist for the Robinson Curriculum was a very closely guarded secret, but now a list of the books available on the Robinson Curriculum can be found at: http://www.hstreasures.com/rc/booklist.html. The books are offered in unabridged text, so they offer challenging reading for accomplished readers.
Shasta Secondary Home School
1401 Gold St.; Redding, Ca 96001
Phone: (530)245-2600
Fax: (530)245-2611
lpeebles@charterhomeschool.net
http://www.charterhomeschool.net
Serving grades 6-12 and Shasta, Tehama, Trinity, Siskiyou, Lassen, and Plumas counties.
Sierra Charter
1931 N. Fine
Fresno, CA 93727
(877) 490-4290
Toll Free (877) 490-4290
http://www.sierracharter.org/
Home study program paid for through public school funds. K-12 charter school serving home-schooled students within the counties of Alpine, Mono, Madera, Fresno, Inyo, and Tuolumne.