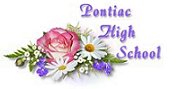 Home Schools--An Alternative by Cheryl Gorder. This book answers many of the most commonly asked questions about homeschooling, and discusses many of the most controversial issues involved in homeschooling, such as the social and educational failings of public schools. It has many experiences from families that have gone from public school to homeschooling.
Homeschooling For Excellence by David & Micki Colfax. A #1 favorite amongst homeschoolers. The experience of the Colfax family's experience with homeschooling their 4 boys and how they sent at least 3 of them to Harvard. Very interestingly written.
Hard Times in Paradise by David & Micki Colfax. The above book is a general sketch of how they homeschooled, but this book is a detailed account of how they went about it. It describes how the Colfaxes took a ecologically desecrated piece of ground in California, and built a house and ranch with their own hands and educated their kids along the way. By reading this book, one can see how practical experience and real life experiences really can educate!
The Home School Source Book by Donn Reed. This book became one of my favorites very fast! Has the personal experience of the Reed family's start into homeschooling, but is also a huge book of resources! Plenty of practical information and personal experiences wedged in between.
The Teenage Liberation Handbook - How to quit school and get a real life and education by Grace Llewellyn. This book regularly scares parents and delights teens with the idea that teenagers can be trusted to learn what they need to know by experiencing real life situations. It flies in the face of standard school, and recommends an unschooling approach. Even if you are uncomfortable with such a lack of structure, the book does give you a fresh way of looking at high school education, offering some good ideas besides textbooks and SAT tests.